We are committed to keeping your lights on and working as quickly as safely possible to restore power should you lose it for any reason. You can also stay informed during a power outage with text alerts to notify you if your power is out, details about the cause, and estimated restoration times. To take advantage of this free feature, make sure your contact information is up-to-date in SmartHub and register today.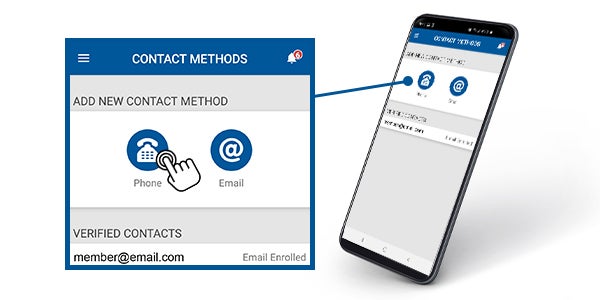 Sign-up is easy!
You will need to create a HOTEC SmartHub online profile then add your mobile number under Manage Contacts.
On the HOTEC SmartHub mobile app:
Tap More in the bottom right hand corner of the screen.
Next, tap Settings.
Under settings click Contact Methods.
Add your phone number by tapping the phone icon.
Next, add your mobile number.
Tap the toggle to Receive Text Messages.
Next, tap the Continue button.
Accept Terms & Conditions.
Enter verification sent to your mobile device.
Tap Verify and you are all set!
Note: Following sign up, you will receive a confirmation message to your phone.
From your desktop computer, visit the online portal and follow these instructions:
Under the notifications tab click Manage Contacts.
Add your phone number.
Check the "Receive Text Messages" box.
Agree to Terms & Conditions.
Complete verification.
And you are all set!