Energy Costs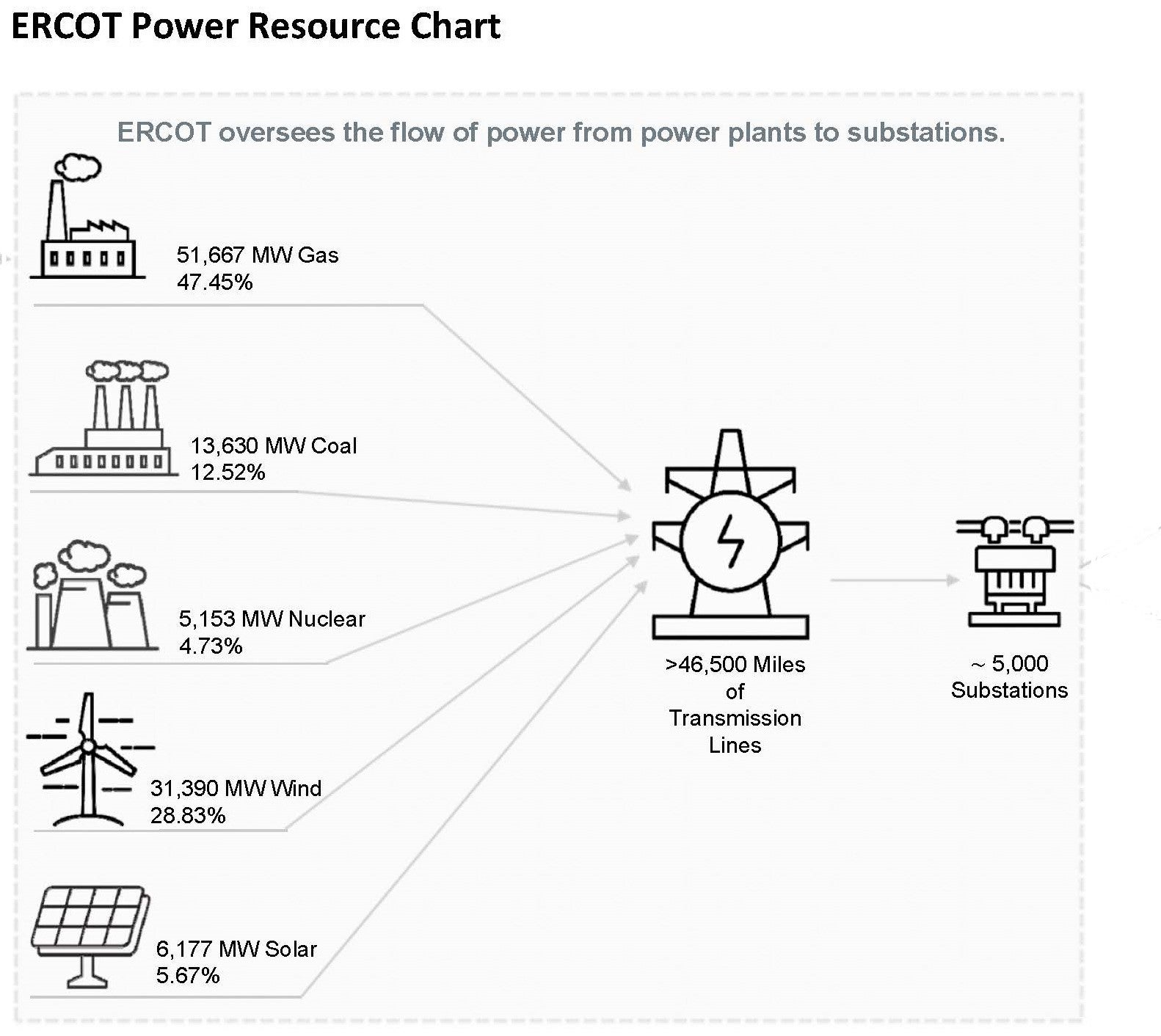 We understand our Members are experiencing higher electric bills. This is due to the steep increase in natural gas prices, which are currently at a 7-year high, and winter weather causing greater kWh energy consumption.  
 
Our nation is experiencing levels of inflation not seen in decades. As a result, you have undoubtedly been impacted at the grocery store, gas station, hardware store, and everywhere else you transact business.  
 
Please see above the impact on four crucial energy resources necessary for our daily lives.
Data highlights: (Fuel prices updated July 2022)
WTI crude oil futures price
7/18/2022: $104.48/barrel
up $34.80 from year earlier

Natural gas futures price
7/19/2022: $7.35/MMBtu
Up $3.62 from year earlier
Retail gasoline price
7/25/2022: $4.33/gal
Up $1.19 from year earlier
 
Retail diesel price
7/21/2022: $5.27/gal
Up $1.93 from year earlier
 
Source: https://www.eia.gov/
The ERCOT market is very sensitive to the price of natural gas. As you see in the image below, the market's thermal capacity to generate electricity is driven by natural gas supply. With 47.45% of ERCOT's generating resources driven by natural gas, it is a fact when natural gas prices rise, so will the cost of electricity.   
 
For more information on the forecasted energy increase concerns, follow this link to our article published in the December issue of your Texas Coop Power  - www.hotec.coop/sites/default/files/documents/texas_coop_power/2021/Hear…
We remain committed to delivering you electricity and continue to do everything within our power to keep your energy delivery cost as low as possible, but unfortunately, we have no means to lower the commodity prices for these energy resources vital to generating power.  We are hopeful these commodity prices will decrease soon, and this will relieve some of the economic distress everyone is currently experiencing.